Take a tour of Laura Santos's Manhattan Townhouse in this month's Architectural Digest.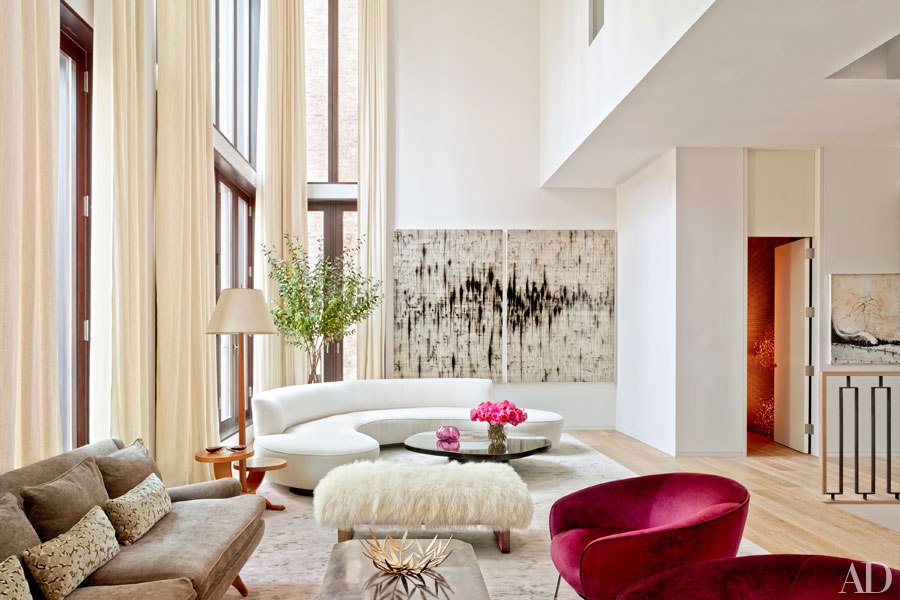 The open and bright living room has a double height ceiling with a vintage flair.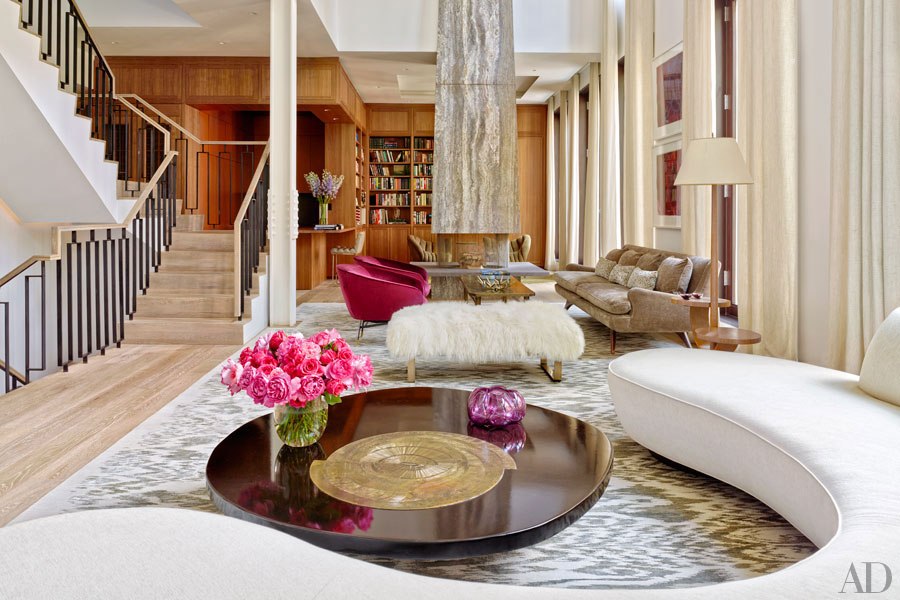 Notice the fireplace and clever division of furniture placement in this space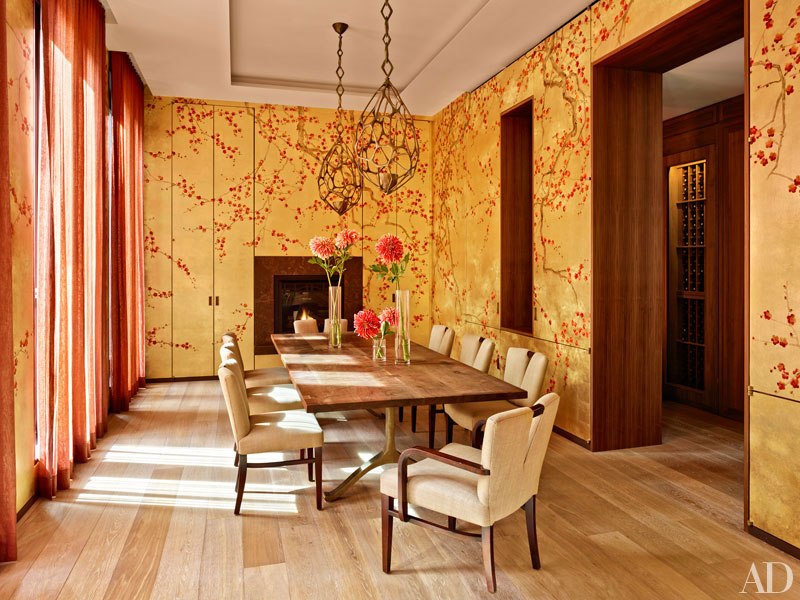 The wallpaper gives such warmth to this chic dining room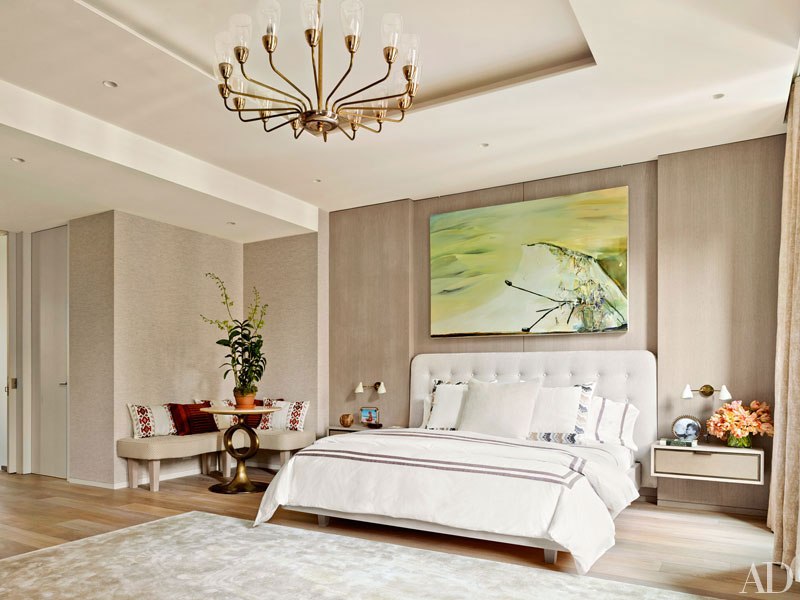 The master bedroom is soothing and warm with much light.  I appreciate the use of space with the banquette and love the pedestal table.
A townhouse wouldn't be complete without an indoor basement pool…just gorgeous in quartzite slabs.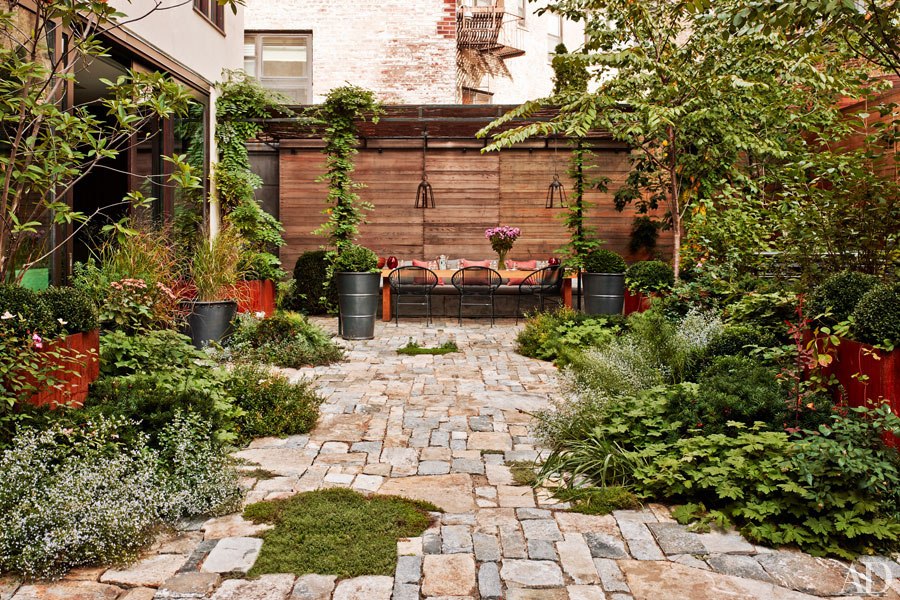 A Manhattan garden with much appeal and organic materials.