Coastal interior decorating is a style that is requested quite a bit from local and online e-design clients.  Being in California it's naturally a popular look and design style for homeowners.  Here is an example of an e-design client project for an entry/foyer I recently finished.  My client needed a console table, storage and favored geometric shapes as well as natural elements.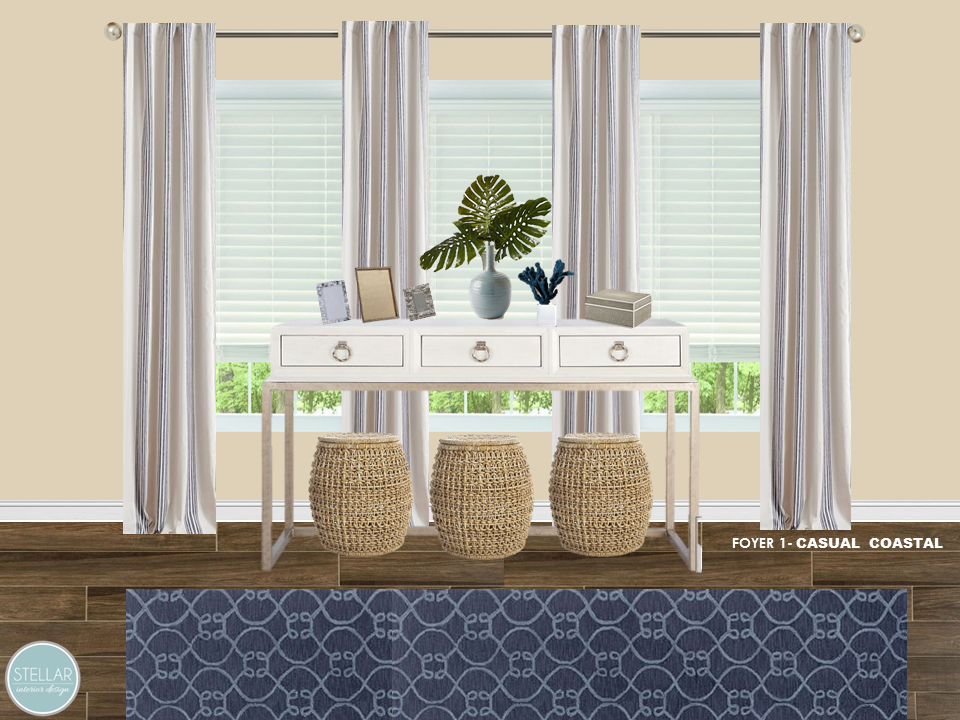 Foyer 1 – includes a white modern console table with drawers, rattan ottomans with lids for shoes and whatnots.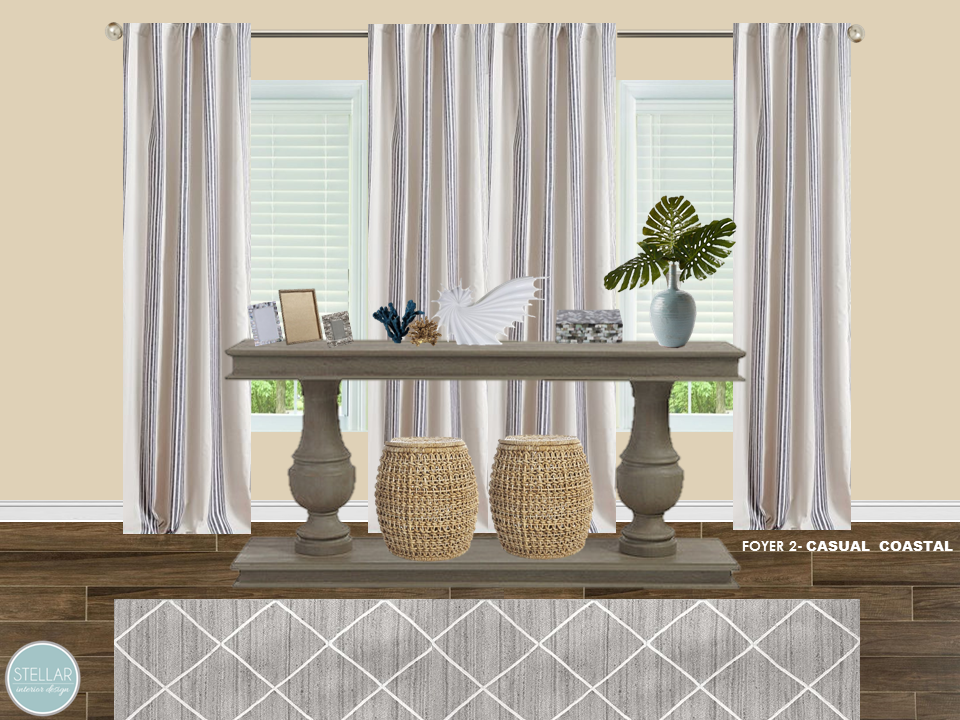 Foyer 2 – includes an elegant natural finished console table and alternative area rug.
Do you need a new look for your home or business?  We are here to help you pull it all together affordably on your budget.  To get started complete the new client form here.  Have a question, email us directly at: stellarinteriordesign[at]gmail[com]